Inside of a mathematics formula, it can result in an art form. Linear perspective was spoken of in the lecture and the history of the founding of the vanishing point was done by Brunelleschi. The architecture directly relates to math and art correlating with the science of optics. WIthin the two, there are the mathematicians who see the shapes and angles within the artwork. For artists, they see the beauty and passion that the artist put into the painting.
Mathematicians can see the beauty from two cultures, ones of math and science, and one of art and creation. After watching the video I feel like I have gained much knowledge and multifarious ideas of how the artist created their art using mathematic formulas. The shapes created by artist come from formulas constructed from mathematics. The shapes come together to form a piece that represents math in the art form created by Kandinsky.
One artist that creates multiple math shaped paintings is Kandinsky, he proves his masterpieces have math qualities that forms beauty within art. Kandinsky is an abstract artists who forms shapes that connect together to make art. He was the first artist to create the first purely abstract painting. Kandinsky created his work through inner beauty and through his spirit. His upcoming was about having intense thought based on his artistic experiences.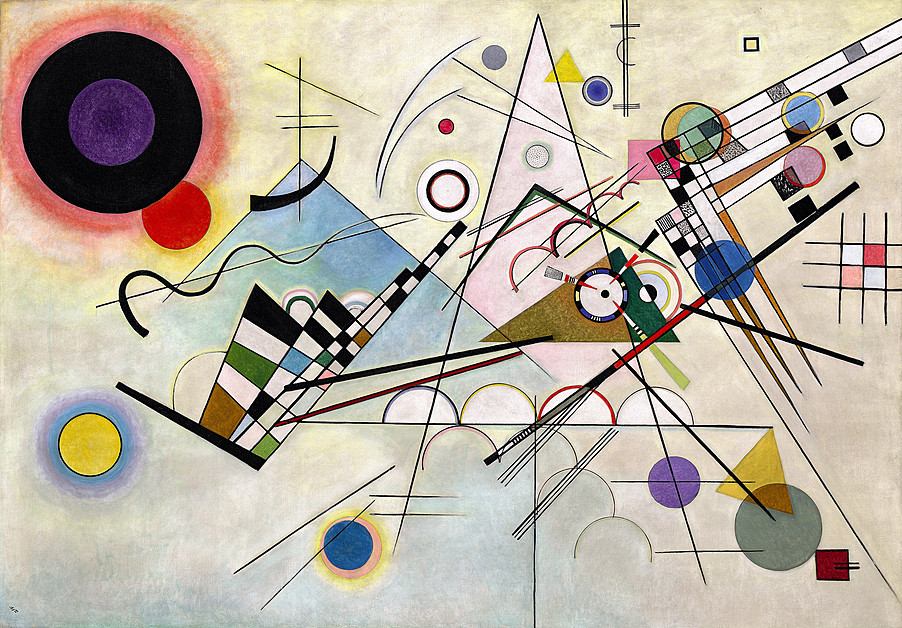 Citations:
"Kandinsky, Wassily."
WebMuseum:
. N.p., n.d. Web. 11 Apr. 2016.
"Kandinsky & Klee."
Pinterest
. N.p., n.d. Web. 11 Apr. 2016
"Wassily Kandinsky - "Calm Bend". 1924 Year."
Pinterest
. N.p., n.d. Web. 11 Apr. 2016.
Hinton, Charles Howard.
The Fourth Dimension
. London: Sonnenschein, 1904. Print.
"Wassily Kandinsky Biography, Art, and Analysis of Works."
The Art Story
. N.p., n.d. Web. 11 Apr. 2016.